The Internet of things (IoT) is a system of interrelated computing devices, mechanical and digital machines provided with unique identifiers (UIDs) and the ability to transfer data over a network without requiring human-to-human or human-to-computer interaction.
Here are a few examples of how Connections Wizards is helping businesses improve their customers' and employees' overall experiences with IOT service applications.
Crisis Management & Active Shooter Alert Services
Active shooter incidents continue to grow and have underscored the need for a coordinated response by businesses, law enforcement, emergency medical services, and others to save lives.
It is important for Schools, Hotels, Hospitals, Government Entities and large businesses to deploy a technology, requiring little to no training, arming users with a non-intrusive way of alerting authorities and triggering alarms instantaneously.
Environmental Sensors for Medical and Healthcare Applications
Monitoring and documentation of your facilities, refrigerators, freezers, Operating Rooms, PACU Recovery areas, and other essential equipment.
OR / PACU Temperature & Humidity
CO2, Motion, Light, TVOC, Temperature & Humidity
Refrigeration Probe Sensors
Cold Chain Logging
Ensure your facility is compliant with CMS's Regulations and Interpretive Guidelines for Hospitals 482.41(c)(4) and 485.623(b)(5).
Utilization and Location of your Equipment in Real-time
Keeping a close eye on the most valuable assets on your job site is critical. Gain valuable information in real-time as your equipment is used.
Track, monitor and locate powered and non-powered equipment, giving you clear indications of problems before they arise.
Receive utilization reports, along with other clear data, about your equipment that can be used for maintenance, billing and more.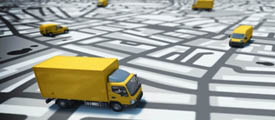 Warehouse Monitoring
 Having the ability to monitor, collect and view new and historical data from the field in real-time is critical. Up to the minute information like temperature, humidity, vibration, usage counters, voltage and fuel levels allows for some unique money-saving opportunities.
Telemetry data monitoring can be a complex and overwhelming task when thinking about how much and what data you might want. Getting a clear picture of your entire job site and being able to spot issues before they arise can save you and your customers a lot of money.
Smart Buildings
The ongoing increase in energy consumption, rising operational costs and shrinking budgets, makes property management one of the topmost concerns for building owners.
Managers need insight on how their buildings work, such as peak times and overall utility usage. Manually tackling these issues is an arduous, as well as dated task.
Efficiencies have been designed around most energy technologies such as lighting, heating, cooling, and vital electrical systems. The issue for building managers or owners is bringing that data back to one place and acting on it.
Smart Parking Lots
Today it's no longer enough just to have a parking lot… now you have the ability to reduce customer or guest frustration, improve traffic flow and make additional revenue.
Sensors can detect if there is a vehicle in a particular parking spot, allowing you to see how long that vehicle was in a spot, what time it arrived and left, giving way to a whole new set of data that you can use to improve your business.
Use digital data to display to your guests or customers how many parking spots are available in a lot or on a garage floor. Automatically notify staff if vehicles have reached the stay limit and more.
IOT – Video Intelligence
 An end-to-end, integrated solution designed for monitoring and analyzing people, assets, and property, providing near-real-time situational awareness and reporting from new or existing video cameras delivering alerts to help make faster, more informed decisions.
Connections Wizards can assist you in improving workplace safety and compliance of your established protocols and regulatory requirements.
 Thermal Analytics — non-invasive rapid screening solution, checking elevated body temperature
People Counting and Occupancy — count people inside a space, peak visits/times
Queue Management and Wait Time — count people waiting in queue with estimated wait times
Social Distancing Monitoring — measure physical distance between persons and employees
Object Detection for PPE — ensure personal protection equipment (PPE) such as masks and gloves are being worn
Hand Washing Monitoring — Monitor employee hand washing
Today's computer vision systems have reached 99% accuracy making them more accurate than humans at quickly reacting to visual inputs. By 2022, the computer vision and hardware market is expected to reach $47B and be part of everyday life. Workers are freed up to focus on highervalue tasks as processes that rely on image recognition are automated.

-Forbes Magazine
Connections Wizards has decades of experience delivering secure, scalable, customized technology solutions for customers.